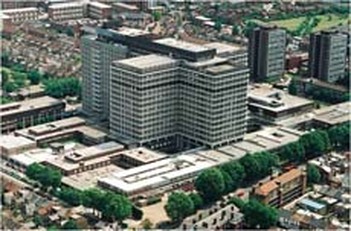 The human airway extends from the nose to the lungs. Narrowing (or stenosis) of the airway can occur anywhere along this path but more commonly involves the larynx ('voicebox') or trachea ('windpipe'). Symptoms can be subtle but may include a degree of noisy breathing (stridor) and shortness of breath (dyspnoea). There is a variable impact on the voice and on the safety of swallowing. In severe cases a tracheotomy tube may be inserted in the neck to bypass the damaged airway.
Most commonly this condition is due to a period of ventilation on an Intensive Care Unit. However,inflammatory disorders such as
Wegener's granulomatosis
,
sarcoidosis
and
idiopathic subglottic stenosis
are sometimes responsible.
Diagnosis is based on history and examination by a specialist. This may include the passing of a fibreoptic flexible endoscope (optical imaging device) into the airway. Special lung function tests
---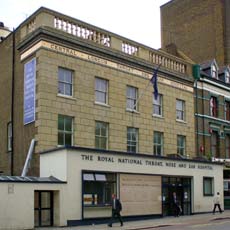 tomography (CT) scanning may help with the diagnosis. Definitive assessment requires examination of the airway under a short anaesthetic.

The National Centre for Airway Reconstruction

The centre comprises a multidisciplinary team of surgeons, physicians, anaesthetists, voice/swallowing therapists and researchers working across a group of hospitals in Central and West London.


---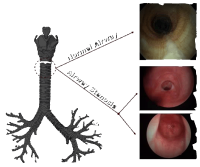 Mr Guri Sandhu
is the lead for the unit. He is an ENT surgeon, based at Charing Cross Hospital (Imperial NHS Trust). Mr Sandhu has extensively researched the causes and treatment of adult laryngotracheal stenosis and has the largest experience of this condition in the United Kingdom.
The majority of stenoses can now be managed with minimally invasive endoscopic techniques. The more severely damaged airway may require open laryngotracheal reconstruction through resection or augmentation techniques.